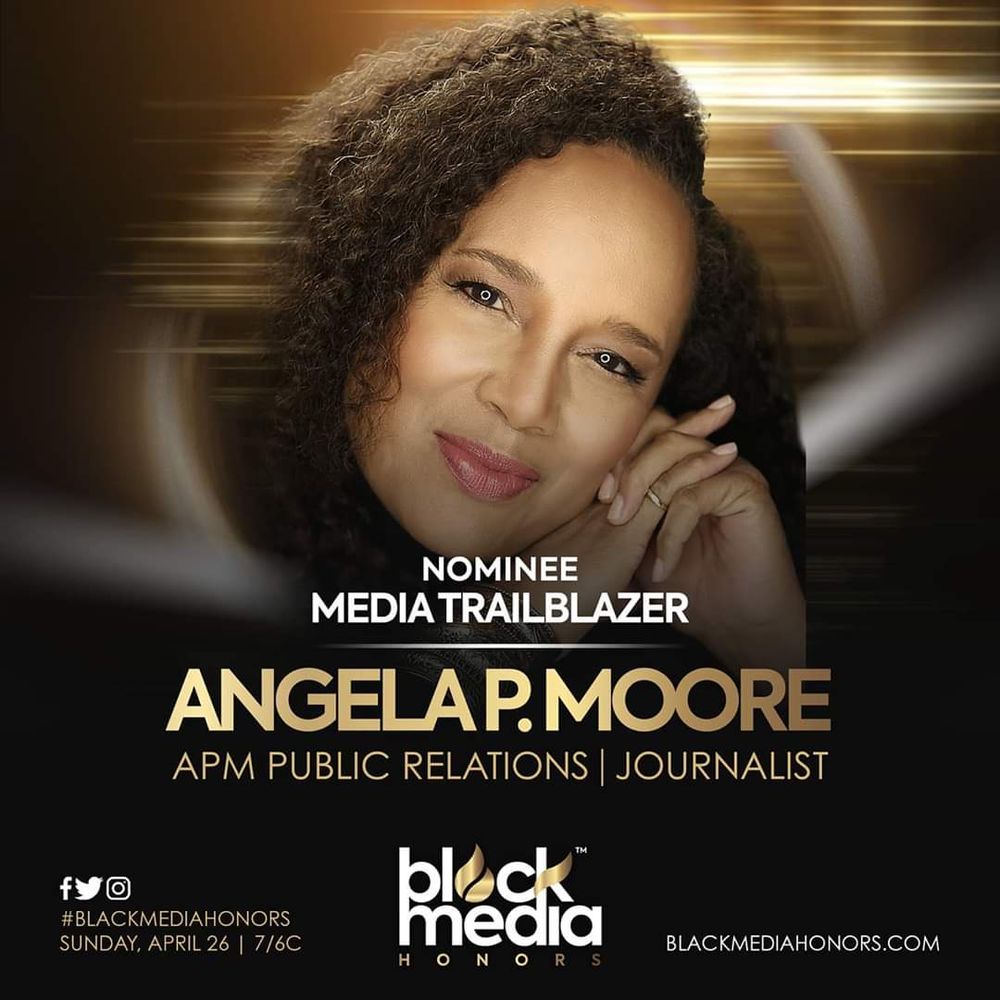 Celebration of Black Excellence!
Join the Black Media Honors™️ weekend for the Kick off with The Behind the Press Consortium
with some of the industry's amazing powerhouses Saturday, August 22, 2020 4:00 pm.
Then come help honor and celebrate the brands and individuals behind the press
that make happen what you see everyday and more
#BlackMediaHonors Awards Gala
Sunday, August 23, 2020 @ 5:00pm at Aztec Warrior Studios.
Get your tickets! Visit @blackmediahonor.com
Nominee voting is extended through April 15, 2020.
***
Hi Beautiful People! I'm super excited and honored to be nominated for "Media Trailblazer"!
For my friends, family and Social Media friends and associates, who support my professional journey,
please support my nomination by clicking the link below and casting your vote.
Vote For Angela!
Choose my name (Angela P Moore) and choose the Category: "Media Trailblazer".
April 15th at midnight is the deadline for voting submissions.
Thank you all in advance! ❤️ 
Check out "BLACK MEDIA HONORS: BEHIND THE PRESS CONSORTIUM" on Eventbrite!
Date: Sat, August 22, 2020, 4:00 PM
Location: Aviation Cultural Center
Tickets
Check out "2020 Black Media Honors™️ Awards Gala " on Eventbrite!
Date: Sun, August 23, 2020 @ 5:00 PM
Location: Aztec Warrior Studios
Tickets
#blackmediahonors #behindthepress #EmpowerMagazine
#blackmediagives #bmgives @blackmediahonor @empowerinc_
#BMH2020 #blackexcellence #radio #media #magazine #editor #news #podcast
#blackmedia2020 #radioone #siriusxm #peachtreetv #rollingout #blackmedia #blackwomen
#blacknews #blackpower #blacklivesmatter #blackculture #blackhistory #blackbusiness #controlthenarrative
#black #blackmen #blackcommunity #blacknationalism #changethenarative #blackowned #blackmamba